Heads up hardware startups; I am a panelist at two upcoming Design for Manufacturing Summits in Brooklyn NY Oct 6 2016 and Toronto Nov 3 2016.
This is a great chance to listen to some experienced leaders in manufacturing and design on what it takes to bring your product through a successful manufacturing round. I'm looking forward to meeting some of the other panelists as well; at the May 2016 DFM Summit, meeting Sandy Munro from Munro and Associates was pretty incredible and inspirational, like this (admittedly dated, but unequivocally true) graphic.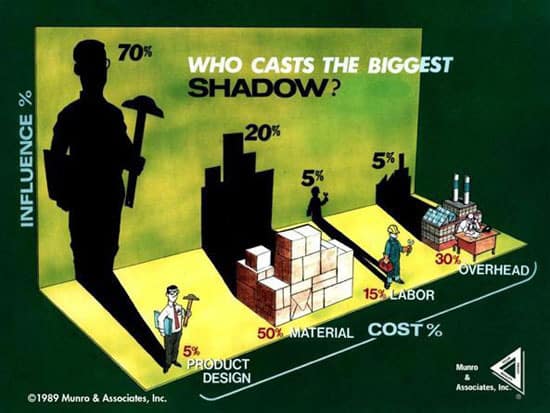 Where will your next inspirational kick come from?